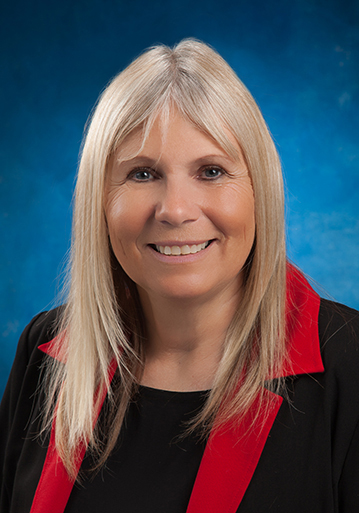 Marsha Phelps, M.A., LPC
---
Licensed Professional Counselor

---
Education
Master of Arts Degree in Community Counseling, CSU Pueblo/Adams State Consortium Program
Bachelor of Science Degree in Behavioral Science, Minor in Psychology; CSU Pueblo
Associate of Arts Degree in Mental Health, CSU Pueblo
LICENSE
Licensed Professional Counselor, Colorado #513
PROFESSIONAL ORGANIZATION
American Counseling Association
PROFESSIONAL BACKGROUND:
I began my career in 1981, providing Crisis Intervention Counseling for the Pueblo Suicide Prevention Center. My experience since then includes working as a biofeedback clinician, a coordinator for a chronic pain program, a Psychometrician (administering and scoring psychological and neuro-psychological test protocols), a cognitive rehabilitation counselor, a psychotherapist and the director of an outpatient clinical counseling program. I have worked with all ages of clients, experiencing all types of challenges. I have provided individual, family, couples, and group counseling, along with parenting and domestic violence education.
PHILOSOPHY AND METHODS OF TREATMENT:
I believe in a client's strength and ability to work through his or her issues, understanding that sometimes having someone to provide guidance and compassion encourages growth. I believe that talking out our problems often helps us better hear ourselves so that we may begin to heal. I believe that we have choices about every situation, and that choice implies control. And finally, I believe in the power of what we tell ourselves about our situation and our ability to change our beliefs in order to change our lives. My methods of treatment tend to be eclectic and geared towards the client's needs. My methods include cognitive-behavioral (focusing on the influence of our self-talk and belief systems), behavioral (changing behaviors, learning skills such as anger management and communication), solution-focused (knowing what our "solution" looks like often helps us begin our journey to change), person-centered (the therapist as genuine, present, understanding and empathetic) and reality therapy (focusing on the consequences of our choices and actions).
---
---
---
---
---